BLIND THREADED RIVET
HIGH STRENGTH
MULTIGRIP BLIND RIVET
TM SERIES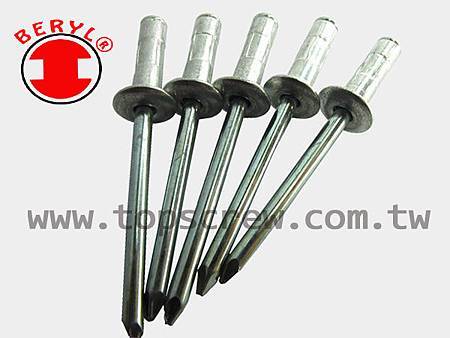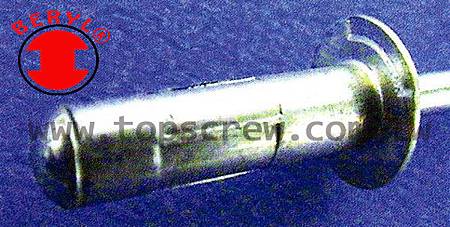 MATERIAL AVAILABLE FOR MULTI-GROP BLIND RIVETS: 

RIVET BODY MATERIAL : ALUMINUM 5052.
MANDREL MATERIAL : STEEL / ZINC PLATED.
SUITABLE APPLICATION:
AUTOMOBILES, MOTORCYCLES, ELECTRICAL APPLIANCES, LIGHTING FIXTURES, ETC.
MAKES THE GAP OF JOINING OBJECTS EXPAND FIRST THEN RIVETS THEM CLOSELY.
IT WILL NOT BE LOOSENED BY SHANK.
THE INNER AND OUTER JOINS ARE GOOD LOOKING.
HELPS REDUCE STOCK RANGE.
PARTICULAR DOME HEADS ACCEPTABLE.
FINISH AVAILABLE IN A MULTIPLE OF COLORS.

 
-OTHER SIZE, MATERIAL ARE AVAILABLE UPON REQUEST