GLASS BREAKER
THE BEST EQUIPMENT FOR ESCAPE
(Taiwan Patent No I442953)

 
A IDEAL
SAFETY DEVICE
USED IN
VEHICLES, HOME
OR
WORK PLACE
TO BREAK THROUGH WINDOW GLASS IN AN EMERGENCY.
THIS ITEM WE DESIGN IT GOING TO BE USED IN THE
BUS, CAR, BUILDING
(
ESPECIALLY FOR OFFICE BUILDING
)..ETC.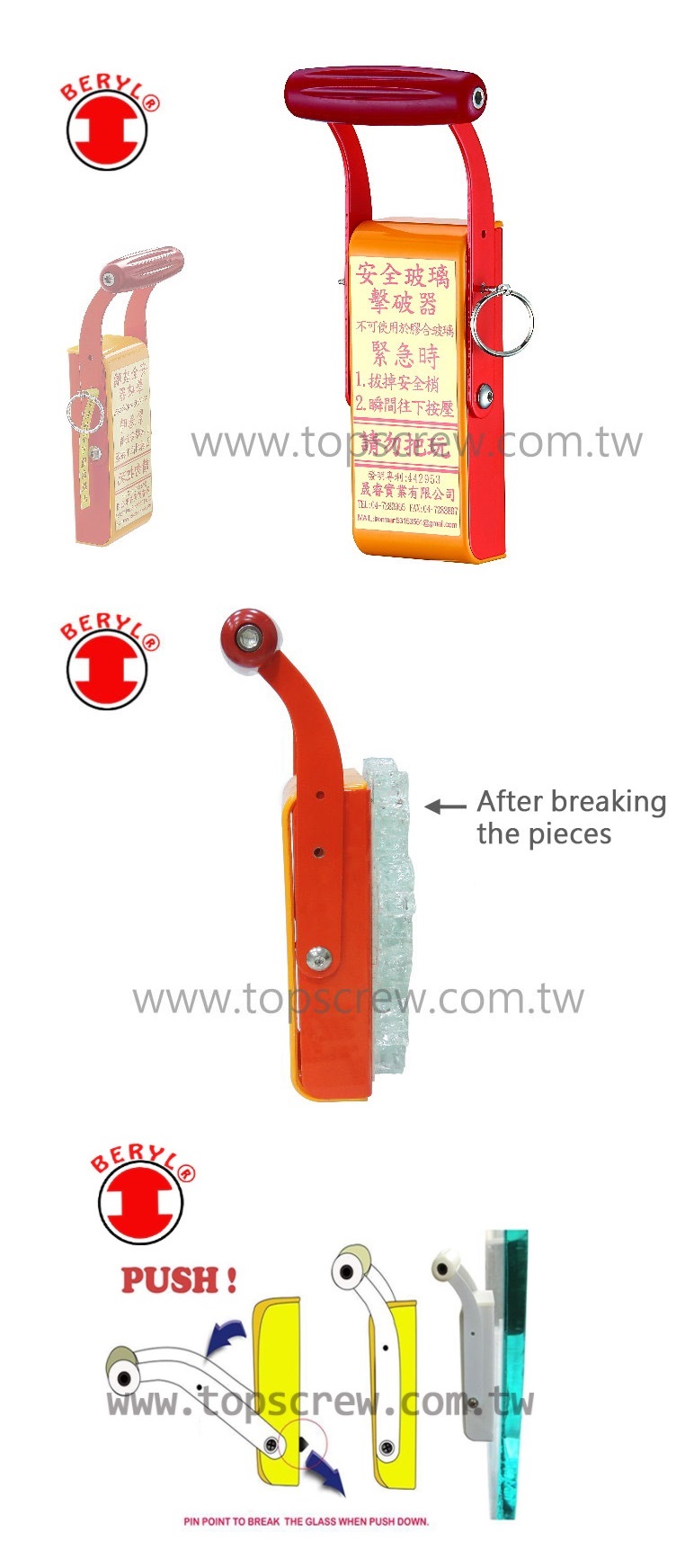 USUALLY THE "GLASS BREAKER" IS FORM AS A PIN AND HUGE STRENGTH MIGHT BE NEEDED WHEN USING, HOWEVER, OUR INVENTION IS TO BE DESIGNED AS "
PUSH DOWN
" FUNCTION WHICH IS EASY WHEN PEOPLE DURING EMERGENCY SITUATION.
FEATURES:

 
1.PRACTICAL FOR CAR USE IN EMERGENCY
2.SMASHING WINDOW EASY & QUICKLY
3.STRONG DESTRUCTION
4.HIGH QUALITY